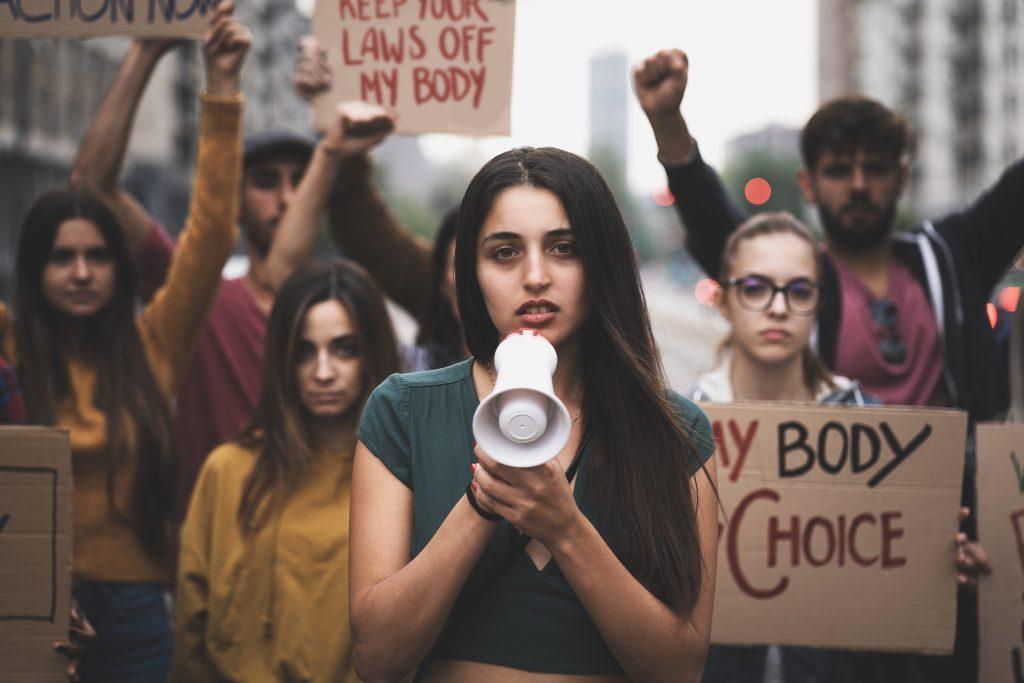 Intro: Melissa Healy of the Los Angeles Times reports on the latest battle over abortion access and how a federal judge's ruling that cites concern about the mental health of women who choose to end their pregnancies is at the heart of it.
Editor's Note: 
After last summer's Dobbs v. Jackson Women's Health Organization decision, there has been a continuous battle over abortion access. On April 7, U.S. District Judge Matthew Kacsmaryk issued a ruling that suspended the US Food and Drug Administration's approval of the medication abortion drug, mifepristone. The FDA approved mifepristone was approved in 2000 for use in combination with a second drug, misoprostol. More than half of all abortions in the United States are done using medication, as opposed to a surgical procedure. Judge Kacsmaryk claims that "the Food and Drug Administration failed to study the psychological effects of its use and ruled that it should be pulled from shelves while the drug agency conducts a comprehensive evaluation of the pill's safety."
In contrast to Judge Kacsmaryk's claims, the mental health effects of women who have terminated their pregnancies have been studied extensively–and the most rigorous research does not support his assertions that there is a direct link between an increased risk of mental health issues and the abortion procedure. Faulty methodology, differences in study design, the limits of available data and researchers' political leanings contributed to the range of findings that Judge Kacsmaryk cited to bolster his views. 
Researchers at UC San Francisco launched an effort to generate more rigorous research on the mental and physical health of women after they received an abortion. Their data has generated 52 published studies that allowed direct comparisons between women who got abortions and those who gave birth. They found that women who received an abortion were no more depressed or anxious five years later than those who completed an unwanted pregnancy. Stigma around abortion among family and community is a key predictor of whether a woman seeking an abortion develops depression or anxiety.
On April 14, Supreme Court Judge Samuel Alito placed a hold on Judge Kacsmaryk's ruling until April 19. As access to mifepristone remains in limbo, this can create confusion for those seeking to access it and providers who prescribe it. Abortion providers are preparing for the impact of these rulings and are deciding what their options are if Judge Kacsmaryk's ruling stays.
Please read the full article, here.
Abortion's new battleground: Mifepristone's effect on women's mental health
Download and distribute powerful vaccination QI resources for your community.
Sign up now to support health equity and sustainable health outcomes in your community.
MCED tests use a simple blood draw to screen for many kinds of cancer at once.
FYHN is a bridge connecting health information providers to BIPOC communities in a trusted environment.
Discover an honest look at our Medicare system.
ARC was launched to create a network of community clinicians to diversify and bring clinical trials to communities of color and other communities that have been underrepresented.
The single most important purpose of our healthcare system is to reduce patient risk for an acute event.
Pregnant women struggle to get medical care after Idaho's abortion ban – DNyuz
Diversity in clinical trials in Europe and the US: a review of a pharmaceutical company's data collection, reporting, and interpretation of race and ethnicity
The Other Pandemic, Racism, in Urology