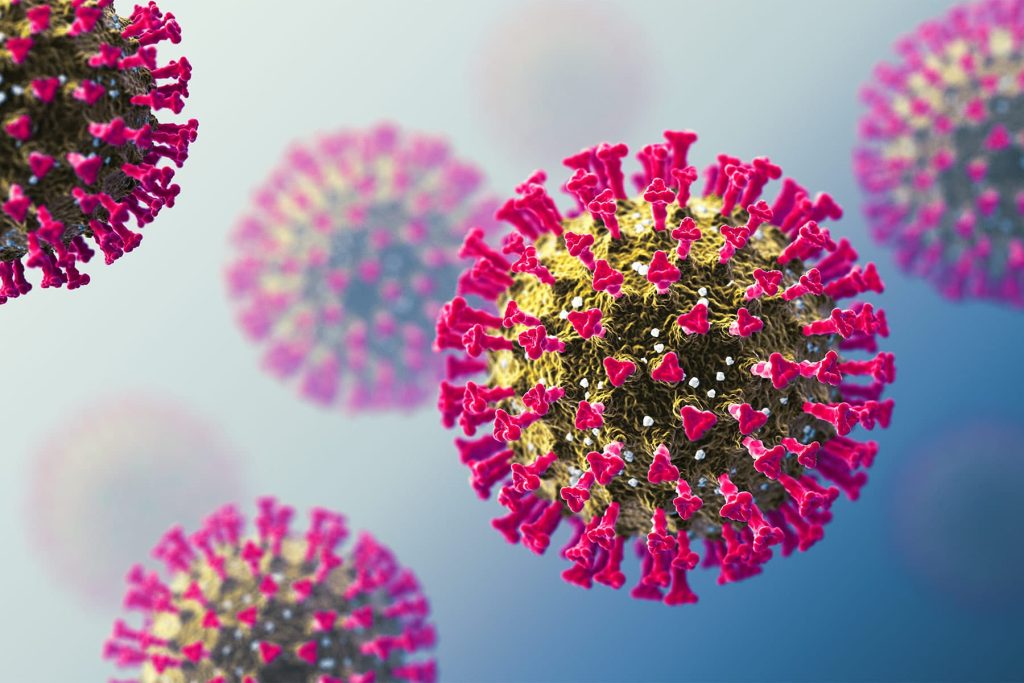 On May 11, 2023, the COVID-19 Public Health Emergency ended–more than three years after it was initially declared in January 2020. Ending the public health emergency declaration formally restructures the federal coronavirus response to treat the virus as an endemic threat to public health that can be managed through agencies' normal authorities. The development of vaccines and treatments will also move away from the direct management of the federal government.
Even though the Public Health Emergency has ended, it does not mean that COVID is over. COVID continues to impact individuals and communities especially underserved and minority populations. We are still seeing deaths and hospitalizations due to COVID and individuals who are dealing with Post-COVID conditions. Last Month, there were more than 77,000 new COVID cases and an average of 158 daily deaths due to COVID, according to the Centers for Disease Control. Only 17% of the U.S. population have received an updated bivalent booster dose with underserved and minority populations being more hesitant to get vaccinated.
With the Public Health Emergency declared over, what are some lessons to be learned moving forward? A recent NMQF research study published in JMIR Public Health and Surveillance on COVID-19 vaccine hesitancy in underserved communities can offer some insights. 
Addressing Vaccine Hesitancy
Underserved and minority populations are at greater risk of worse outcomes of COVID. COVID vaccines significantly lower the risk of getting very sick, being hospitalized or dying from the virus, and vaccine hesitancy is an important public health risk factor in these populations.  Underserved populations tend to have higher vaccine hesitancy compared to the general population. Clearly communicating the importance of the COVID vaccine and its benefits and risks may play a role in lessening vaccine hesitancy.
Local contextual factors make a difference
Local contextual factors are key to understanding behaviors of a geographic area or community. These factors should be considered when studying health behaviors, such as COVID vaccine hesitancy. Local contextual factors can be important to developing effective local public health initiatives and may have a larger impact on vulnerable communities compared to a streamlined, catch-all approach.
Read to learn more. https://pubmed.ncbi.nlm.nih.gov/36811869/
Note: This research was conducted by Jennifer L Matas, Latrice G Landry, LaTasha Lee, Shantoy Hansel, Makella S Coudray, Lina V Mata-McMurry, Nishanth Chalasani, Liou Xu, Taylor Stair, Christina Edwards, Gary Puckrein, William Meyer, Gary Wiltz, Marian Sampson, Paul Gregerson, Charles Barron, Jeffrey Marable, Olakunle Akinboboye and Dora Il'yasova.
Download and distribute powerful vaccination QI resources for your community.
Sign up now to support health equity and sustainable health outcomes in your community.
MCED tests use a simple blood draw to screen for many kinds of cancer at once.
FYHN is a bridge connecting health information providers to BIPOC communities in a trusted environment.
Discover an honest look at our Medicare system.
ARC was launched to create a network of community clinicians to diversify and bring clinical trials to communities of color and other communities that have been underrepresented.
The single most important purpose of our healthcare system is to reduce patient risk for an acute event.
Pregnant women struggle to get medical care after Idaho's abortion ban – DNyuz
Diversity in clinical trials in Europe and the US: a review of a pharmaceutical company's data collection, reporting, and interpretation of race and ethnicity
The Other Pandemic, Racism, in Urology