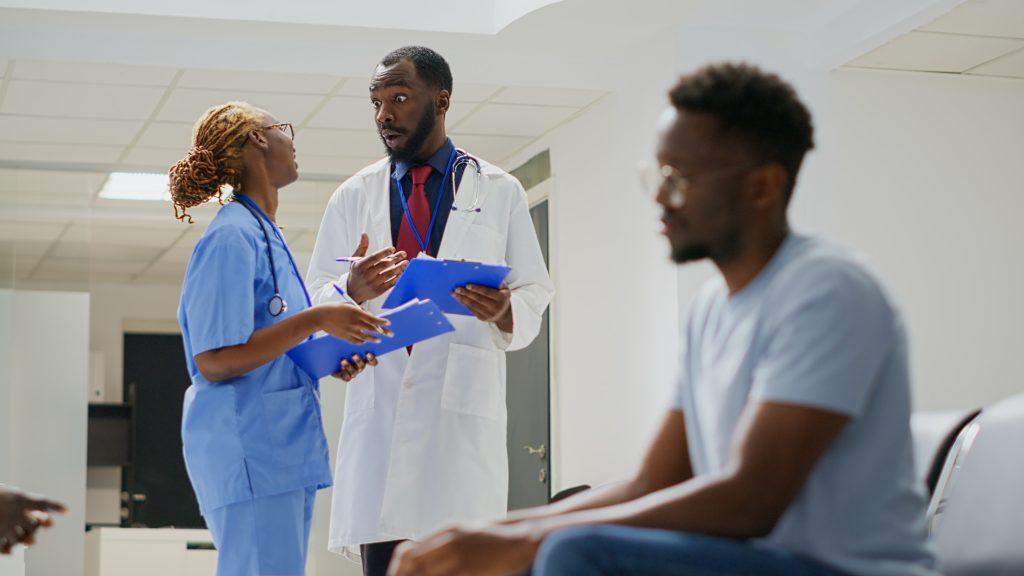 Intro: Matthew Snider of The Hill discusses the health insurance enrollment gap for Latino people and how easy enrollment policies can help.
Editor's Note:
Even though there have been significant gains in health insurance coverage over the past five years, there are still a significant number of individuals who lack health insurance. Enrolling in health insurance improves access to care; supports positive health outcomes, including an individual's sense of their own health and well-being; incentivizes appropriate use of health care resources; and reduces financial strain on individuals, families and communities.
Navigating and understanding health insurance coverage can be a difficult task for anyone with health insurance. For those who don't have access to health insurance through their job, confusion and complexity arise at an earlier stage when they try to enroll in coverage. This complexity along with being unaware of their eligibility play a role in why many people remain uninsured.
"Millions of Latinos and other individuals are denied health care due to a longstanding "enrollment gap." The enrollment gap exacerbates preexisting racial and ethnic disparities in access to coverage and care. In 2017, Latinos made up more than one-fourth…of everyone under age 65 who had no health insurance. Nearly 1 in 5 Latinos were uninsured in 2021, compared to just 1 in 20 non-Hispanic Whites." 
"While Latinos and members of other communities of color are particularly likely to be uninsured, many are already eligible for affordable health coverage…For many, the gap results from a lack of awareness that health programs are available or because signing up for coverage is seen as too "difficult or confusing." For Latinos, the lingering chilling effect of the public charge rule contributes to the enrollment gap as families worry about the immigration consequences of enrolling in public programs. Lack of awareness is also driven, in part, by inadequate investment in culturally and linguistically competent outreach."
Closing the enrollment gap is essential to reducing some of these longstanding disparities in health care access. One way to address the enrollment gap is automatic enrollment programs which will automatically enroll individuals into affordable health coverage when they qualify for it. This can take the burden off of families and reduce the complexity of health insurance enrollment. Also, investing in culturally and linguistically competent outreach in Latino communities is important to addressing the enrollment gap.
Please read the full article, here.
Easy enrollment can close the health care gap for Latinos and the entire nation
Download and distribute powerful vaccination QI resources for your community.
Sign up now to support health equity and sustainable health outcomes in your community.
MCED tests use a simple blood draw to screen for many kinds of cancer at once.
FYHN is a bridge connecting health information providers to BIPOC communities in a trusted environment.
Discover an honest look at our Medicare system.
ARC was launched to create a network of community clinicians to diversify and bring clinical trials to communities of color and other communities that have been underrepresented.
The single most important purpose of our healthcare system is to reduce patient risk for an acute event.
Pregnant women struggle to get medical care after Idaho's abortion ban – DNyuz
Diversity in clinical trials in Europe and the US: a review of a pharmaceutical company's data collection, reporting, and interpretation of race and ethnicity
The Other Pandemic, Racism, in Urology