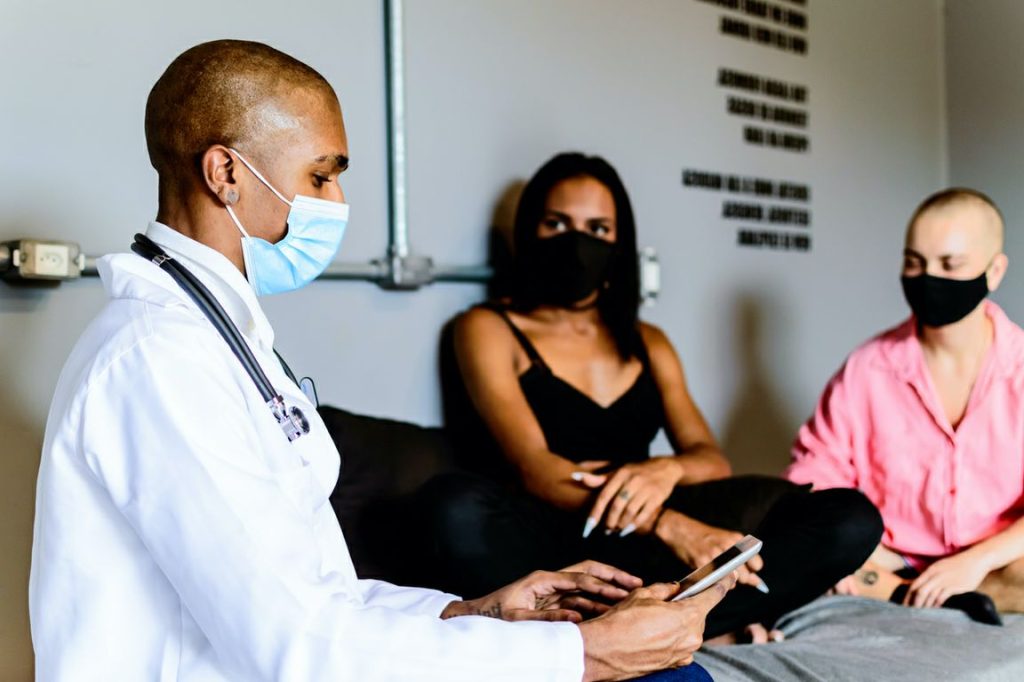 Celiac disease is an autoimmune disease that damages the small intestine in response to consuming gluten. When someone with celiac disease eats gluten–commonly found in wheat, rye and barley–the body's immune system sees it as a threat and attacks the small intestine in response. This makes it difficult for the body to absorb nutrients.
If celiac disease is left untreated, it can increase the risk of developing or worsening malnutrition, infertility, anemia, osteoporosis or other autoimmune diseases. 
An estimated 1 in 133 Americans has celiac disease, and it can affect men and women of all ages and races. An estimated 83% of Americans who have celiac disease are undiagnosed or misdiagnosed with other health conditions. Racial and ethnic disparities exist in diagnosis and treatment of celiac disease. Previous research has shown that Black and Hispanic patients have reduced odds of receiving appropriate testing when presenting with celiac symptoms. Also, Black people are more likely to have little to no awareness of celiac disease compared to Hispanic and white people–which can place Black people at a greater risk for poor health outcomes. 
The only existing treatment for celiac disease is a 100% gluten-free diet. A gluten-free diet excludes all products containing wheat, barley, rye and the derivatives of these grains–so bread, bagels, pasta, pretzels, cookies, cakes, and crackers must be eliminated from one's diet. Even ingesting small amounts of gluten, like toast crumbs, can trigger damage to the small intestine. 
Adhering to a 100% gluten-free diet can be difficult especially for minoritized populations. Minoritized populations are more likely to live in areas designated as "food swamps." Food swamps are areas with a higher density of fast food and junk food options. This can include neighborhoods with many fast food chains, gas stations and convenience stores which often have a lot of unhealthy foods containing gluten. In these food swamps, minoritized populations with celiac disease may have limited or no access to gluten-free food or limited gluten-free options available to them. Because restaurants in these areas may not have gluten-free options, people with celiac disease may be worried about cross-contamination and limit their social activities that involve food. Gluten-free diets are also costly. Gluten-free food tends to be more expensive, and this additional cost can contribute to poor adherence to a gluten-free diet especially for minoritized people on a limited income. 
Living in a food swamp with little to no access to gluten-free food and the added expense of gluten-free food makes it challenging to follow a strict gluten-free diet. For celiac patients, poor adherence to a gluten-free diet can lead to more serious health issues. In the moment, it may be easier and cheaper for people to get the food available to them–even if it contains gluten–and manage the health effects afterwards.
Download and distribute powerful vaccination QI resources for your community.
Sign up now to support health equity and sustainable health outcomes in your community.
MCED tests use a simple blood draw to screen for many kinds of cancer at once.
FYHN is a bridge connecting health information providers to BIPOC communities in a trusted environment.
Discover an honest look at our Medicare system.
ARC was launched to create a network of community clinicians to diversify and bring clinical trials to communities of color and other communities that have been underrepresented.
The single most important purpose of our healthcare system is to reduce patient risk for an acute event.
UNE receives $2M gift to help train mental health clinicians
Student Loan Debt Repayment Assistance For Mental Health Professionals In Rural Nebraska
Commentary on New Guidance for Human Papillomavirus-Related Cancer Screening Among Sexual and Gender Minority Populations.